Shandong Hightop Machinery Co., Ltd. Participated In the 19th China Internationa
Since China International Industry Fair (CICF) founded in 1999, after years of development and innovation, through professional, market-oriented, international, brand developing, CICF has developed into the Fair with International Fair Union UFI certification and the most influential International Industrial Brand Fair of China. Is an important window facing the world and economic & trade exchanges and cooperation platform of China's industrial field, is an approved by the State Council the only award-winning large industrial fair (Directindustry Exhibition).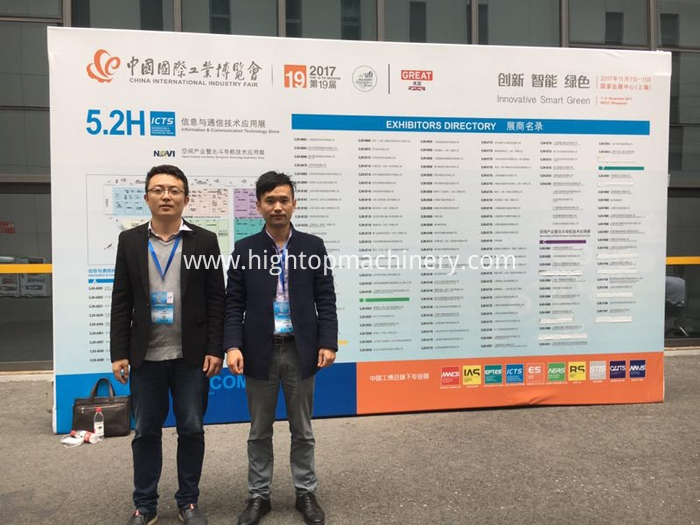 The 19th China International Industry Fair was held at the National Convention and Exhibition Center (Shanghai) from November 7 to November 11, 2017. Andy Jiang, the General Manager of Shandong Hightop Machinery Co., Ltd., personally attended the exhibition with our company main Small Machinery and Equipment Polyurethane Spray machine, and our Small Polyurethane Sprayer received inquiries from customers in the United States, Russia, the Middle East and other countries, the customers and us reached a preliminary agreement on client in the Middle East.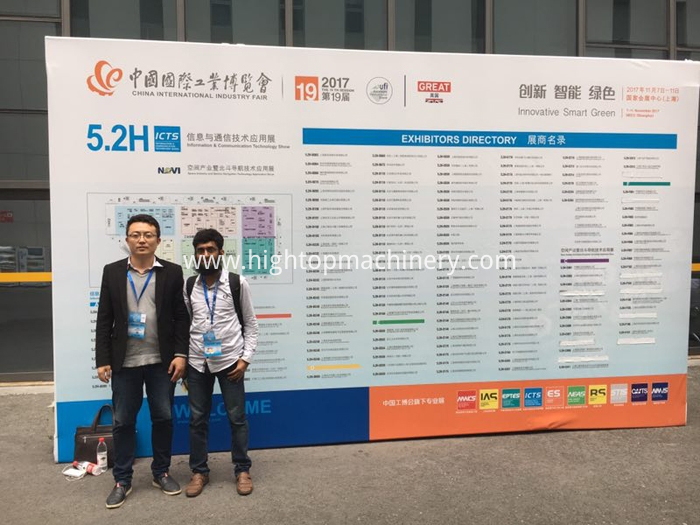 Through this Fair, the CNMC brand of Shandong Hightop Machinery Co., Ltd. was more popular. At the Fair, the PolyurethaneMaterial Company reached the preliminary cooperation agency with us to strive for a win-win result.